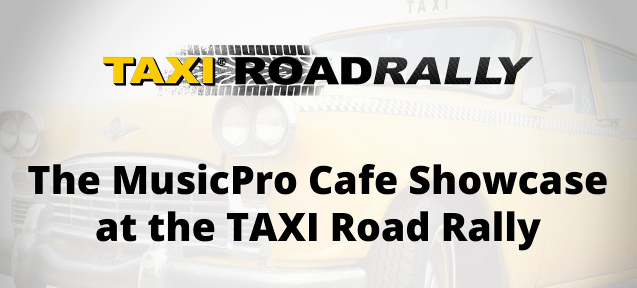 Join us live for MusicPro Cafè at the TAXI Road Rally!
Friday, November 6th @ 9:00 pm EST
Saturday, November 7th @ 9:15 pm EST
Sunday, November 8th @ 9:00 pm EST
Streaming live on YouTube:
11/7: Day 1
11/8: Day 2
11/9: Day 3
Viewers can tip the artists via an e-commerce platform linked below.
Here's how to find and support the show's artists!