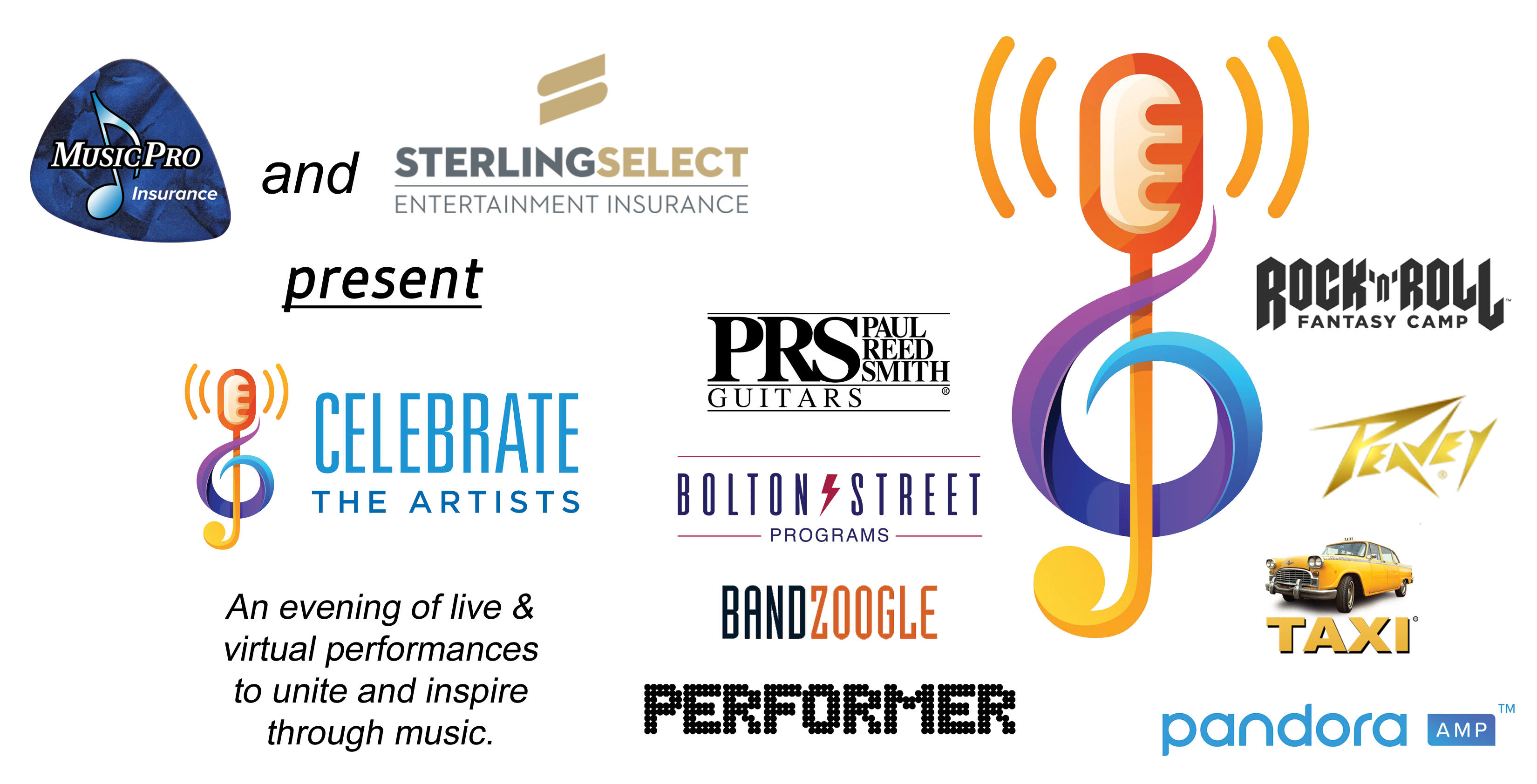 Join us LIVE from CD Baby's DIY Musicians Conference in Austin TX for MusicPro Café Episode 22, presented by MusicPro & Sterling Select Entertainment, a division of Bolton Street Programs. Sponsored by Peavey Electronics, Pandora AMP, PRS Guitars, TAXI, Performer Magazine, Bandzoogle, and Rock N Roll Fantasy Camp.
Saturday, August 22nd
7:00PM EST, 4:00PM PST
Streaming simultaneously on YouTube and Facebook Live.
Musicians uniting for one special evening.
Here's how to find and support the show's artists!
I am a Nashville-based singer-songwriter. I moved to Nashville from South Dakota in 2017. My music can be described as "romantic rebel alternative songs for those who need a second chance."
Jessica Green is a singer, a songwriter, an adventurer, and a storyteller. Her music has roots in folk, jazz, retro soul, and pop but regardless the genre the common theme is always passion and heart! Believing that music is a powerful enabler of emotion and connection, she strives to deliver that through her songs. Her debut solo album, Without Cover, was released in September of 2021 and is a reminder to take life by the reins and live by your own rules.
Ben Shaw loves to make music. Not only is he a singer and songwriter, he is a jazz saxophonist, a composer of 21st century classical music, a poet, a writer of short-stories, and a music journalist, among many other pursuits. As a singer/songwriter he effortlessly blends all these facets together for a rich experience where the sounds of folk ballads and jazz rhythms can be heard alongside lush harmonies and contemporary styles. He often refers to his sound as "what you may hear if you attended the Newport Folk and Jazz festivals on the same day."
From Seattle, Washington singer songwriter Maddy Smith performs and releases music as Maddy at Midnight. She brings strong lyrics to life with emotive melodies, blending contemporary folk, jazz and soft rock.
Soulful singer-songwriter Kamica King is known for her smooth vocals and acoustic stylings. Featuring an eclectic blend of feel-good music, the classically trained vocalist has a knack for connecting to the heart of her audience. Seamlessly blending genres, Kamica weaves story and song together to inspire and uplift."
Henry Rollins once asked "Where is Generation X's jazz?" I abandoned the guitar and synth-industrial post-punk to try and answer exactly that. Hailing from Pensacola, FL.