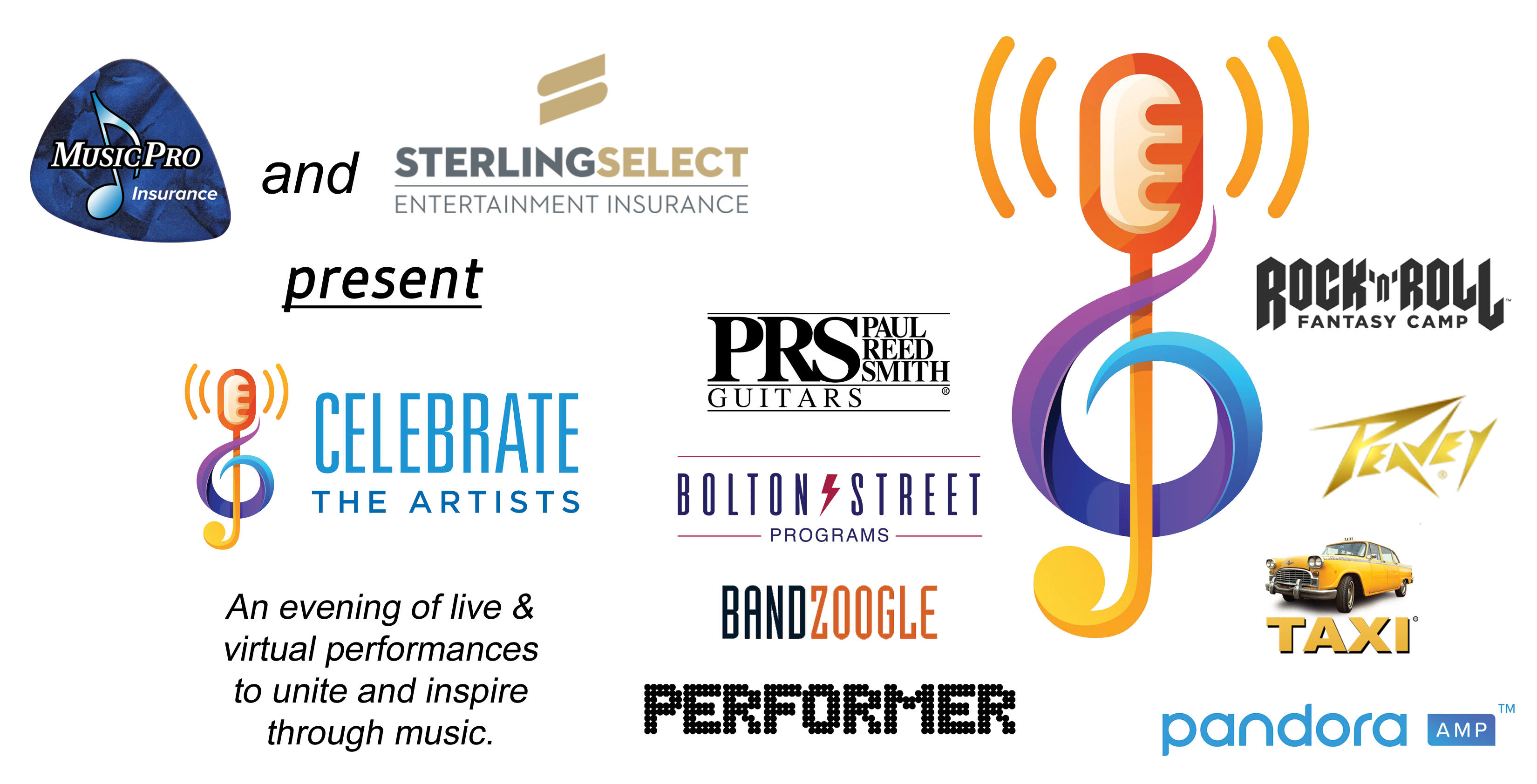 Join us LIVE from The Williamsburg Hotel in Brooklyn, NY for MusicPro Café Episode 23, presented by MusicPro & Sterling Select Entertainment, a division of Bolton Street Programs. Sponsored by Peavey Electronics, Pandora AMP, PRS Guitars, TAXI, Performer Magazine, Bandzoogle, and Rock N Roll Fantasy Camp.
Thursday, October 13th
6:00PM EST, 3:00PM PST
Streaming simultaneously on YouTube.
Musicians uniting for one special evening.
Here's how to find and support the show's artists!
Drew Bordeaux is a musician, photographer, and writer in New York. As a singer/songwriter/performer he is known for a voice that blends the sonic authenticity of Southern Rock & 70s Soul with the urgency of Alternative and Grunge Rock. His percussive guitar style is reminiscent of Richie Havens and Dave Matthews, and violin playing fuses his upbringing as a classical musician with elements of blues and rock. He has played venues of all sizes and shared stages with Daughtry, KT Tunstall, Gin Blossoms, and more.
2022 has been a groundbreaking year for Stella Prince. Her first single that went to radio, "Crying on a Saturday Night", charted on the Americana Singles Chart, was played on over sixty radio stations internationally, and was the most added song on folk radio in March of 2022. Her debut music video for the song has received over 65,000 views on YouTube alone, and has received support from legendary outlets such as CMT, Ditty TV, Heartland, The Country Network, and Discover Music Videos. This year Stella has been featured over fifty times in various articles by outlets such as Americana Highways, Country Music Views, Teen Look, Think Country, NY State Music, Cowgirl Magazine, and Music City Magazine, among others. Her debut EP is set to release on July 22nd, and she is working with top radio promoters Art Menius and David Avery, as well as LA publicist Kim Grant. Touring has been another breakthrough for Stella in 2022. She just finished her first international run in the UK, and will soon be embarking on an 18-city tour of the Southwest. She has already performed at some of the world's most prestigious venues, such as London's "The Bedford" and "Spice of Life", New York's "Bitter End" and "Arlene's Grocery", and Nashville's famed "Bluebird Cafe".
Born and raised in Pittsfield, Massachusetts to a classical piano teacher and choir director, music of all different genres was introduced to Cusson at an early age. He attended St. Joseph High School and Berkshire Community College. He studied at Berklee College of Music in Boston where he played with John Mayer and Ryan Leslie. In 2000, Cusson was discovered by Brian McKnight, who a day after hearing him perform flew him to Los Angeles to collaborate. In 2004, he was chosen as the only male singer to perform with Christina Aguilera on her summer tour Exposed. He has performed on The Daily Beat with Allure, BET Live with Avant, Bobby Jones Gospel, and the 2003 U.S. Open Tennis Tour with Here II Praise. In 2009, while on tour with his mentor McKnight, Cusson was awarded the Maxell Song of the Year and the John Lennon Songwriting Contest Best Jazz Song for his composition "One of Those Nights",[1][2] while his single "Every Step" performed in the top three in the R&B category. In that same year, his self-titled album was a pick for top 10 albums of 2009 in the Japanese magazine BMR. He has performed live on The View and Live with Regis and Kelly. He was one of the 12 people chosen out of hundreds to perform at Amateur Night at the Apollo Theatre in New York City and went on to win the competition three times. Cusson signed with Spectra Jazz in 2010 to release his single "One Of Those Nights". He performed as a member of the international Michael Jackson Man in the Mirro tribute tour. Soon after, Cusson received a 2011 Song of the Year nomination from the Oasis Contemporary Jazz Award committee[6] for his composition of "One Of Those Nights".
Cassandra Kubinski is an American pop artist, songwriter, and actress. She is known for her piano-driven blend of soulful, theatrically tinged music evocative of singer-songwriters like Billy Joel, Carole King, Sara Bareilles and Ingrid Michaelson. Kubinski has collaborated on song releases or performances with the Goo Goo Dolls,[1] 10,000 Maniacs, Chris Botti, Jill Sobule, Caroline Jones, Anna Nalick and more. Her music has also been used in many TV shows, most notably 9 song placements on Lifetime's hit show Dance Moms.
GRAMMY® Award Nominated Vocalist, Pianist, Songwriter & Bandleader NICOLE ZURAITIS is a powerhouse vocalist and winner of the 2021 American Traditions Vocal Competition Gold Medal. She continues to establish herself as an undeniable force in the modern jazz landscape of both NYC and beyond. Nicole is the premier vocalist for both the Birdland Big Band and the Dan Pugach Nonet. Her co-produced collaboration "How Love Begins" with 8x-GRAMMY® Award-Winning Bassist Christian McBride, which is set to release in 2023, featuring all-original compositions and the talents of some of the jazz world's best. Follow her @nicoleZmusic.