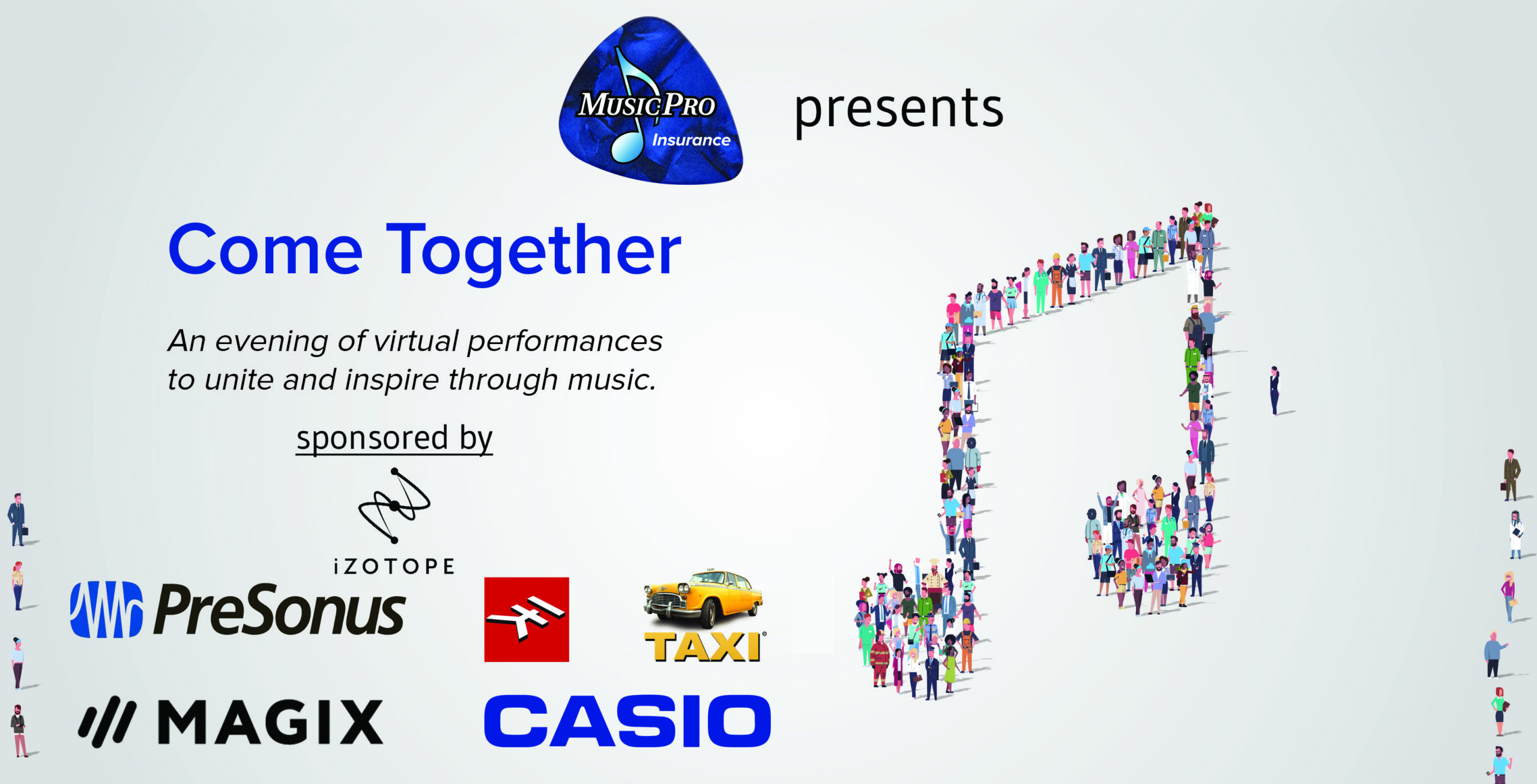 Join us live for Come Together — MusicPro Café Episode 9, presented by MusicPro and sponsored by iZOTOPE, IK Multimedia, TAXI, MAGIX, and Casio.
This Concert is Dedicated to the Memory of Charles Blackmon.
Thursday, October 22nd
8PM EST, 5PM PST
Streaming simultaneously on ZOOM, YouTube, and Facebook Live.
Musicians uniting for one special evening. Viewers can tip the artists via an e-commerce platform linked below.
Here's how to find and support the show's artists!